THE
LOUISIANA
BAR
FOUNDATION
IT'S NOT
JUSTICE
IF IT'S
NOT
EQUAL.
For more than 30 years, we have been the source of free, civil legal aid in Louisiana.
Our goal is to ensure that all Louisianans – regardless of their zip code, background or income level – have access to the civil legal services they need.
Whether you are an attorney, a judge, a citizen in need, or a philanthropist – welcome – we are here to co-create a more inclusive and equitable society with you.
We provide funding for over 70 non-profit organizations to get these marginalized communities the assistance they need and deserve.
who are victims of domestic violence.
who need a stable home or special education.
whose economic security or 
healthcare is in jeopardy.
impacted by improper lending practices.
facing loss of their home.
denied lawful wages and benefits.
people denied opportunities.
devastated by natural disasters.
DOMESTIC VIOLENCE VICTIMS
CONSUMER HEALTH & PROTECTION MATTERS
EXPLORE THE LATEST HAPPENINGS AT THE LOUISIANA BAR FOUNDATION
2024-25 The Loan Repayment Assistance Program (LRAP) LRAP provides forgivable loans of up to $7,500 per year to attorneys working in a public interest position.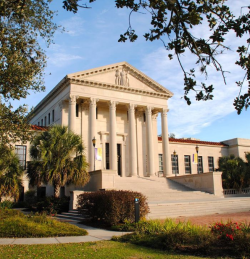 LIBERTY
& JUSTICE
FOR ALL.
LIBERTY
& JUSTICE
FOR ALL.