Child in Need of Care (CINC)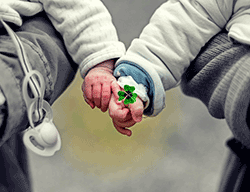 The LBF serves as administrator for the Child in Need of Care (CINC) program providing free legal representation to children in foster care in partnership with the legal services corporations, the Louisiana Department of Child and Family Services and the Louisiana Supreme Court. The LBF provides governance and oversight of the funds and ensures program and financial compliance.
2020-21 outcomes are as follows:
Number of Louisiana Judicial District Served:  34
Number of Louisiana Courts served:  64
Number of Children in Need of Care served:   4,401
Total number of court appearances:  13,201
Total number of staffing attended:  1,810 (Staffings include family team conferences, IEPs, ISCs, and permanency planning)
Background
In 2007, the Task Force of the Legal Representation in Child Protection Cases began the implementation of an approved five-year plan for the systemic statewide reform of the existing ad hoc appointment system of legal representation for children in need of care and their indigent parents, which has been funded through the Department of Social Services. Legislation has been enacted to transfer responsibility for legal representation services to the Louisiana Child Advocacy Program.
Through a partnership with the Louisiana Bar Foundation, Louisiana Mental Health Advocacy Services the Louisiana Public Defender Board, services are provided to children and parents in all CINC cases throughout Louisiana under the guidelines of the Louisiana Child Advocacy Program.