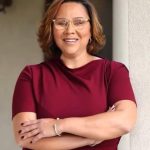 President
Deidre Deculus Robert (2020-2025)
Robert is the Director of Rural Development for the State of Louisiana at the United States Department of Agriculture (USDA). Until recently, Robert served as the executive counsel for the Louisiana Department of Transportation and Development. She has also served as general counsel for the Southern University System and deputy director of the Litigation Division of the Louisiana Attorney General's Office. Robert obtained her B.A. from Louisiana State University and her law degree from Southern University Law Center, where she serves as an adjunct professor.

Vice President
Hon. John C. Davidson (2018-2026)
Judge Davidson is a 1988 graduate of The LSU Law Center. At LSU Law School, he was Order of the Coif and a member of Louisiana Law Review. He began his private practice in New Orleans working in the areas of complex commercial litigation and bankruptcy. He moved to Alexandria in 1992 and continued his private practice in the areas of commercial litigation, general defense work, personal injury, and domestic law. In November 2004, he was elected Ninth Judicial District Judge in Rapides Parish.

Treasurer
Edmund J. Giering IV (2019-2027)
Giering serves as general counsel to the Baton Rouge Area Foundation and his practice emphasizes corporate law & governance, corporate, real estate & complex gift transactions, risk management, and nonprofit & tax-exempt organizations. He received a Bachelor of Arts degree in History from Louisiana State University and Agricultural and Mechanical College in 1990, a Juris Doctor degree from the LSU Paul M. Hebert Law Center in 1994, and a Master of Business Administration degree from the LSU E.J. Ourso College of Business in 2005.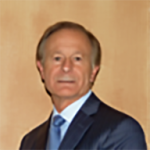 Secretary
Michael J. Mestayer (2021-2028)
Mestayer is a solo practitioner in New Orleans, where he handles a broad range of litigation, including admiralty, product liability, and complex civil matters. He received his B.S. from L.S.U. and his J.D. from Tulane University Law School. He is also an adjunct faculty member at Tulane School of Law where he teaches Solo and Small Firm Practice

Immediate Past President
Alan G. Brackett (2017 - 2024)
Brackett is the managing member of Mouledoux, Bland, Legrand & Brackett in New Orleans, where his practice is focused on representing clients in defense of maritime personal injury claims, including federal Longshore and Defense Base Act workers' compensation claims. He obtained both his B.A. and J.D. from Tulane University.
2023-24 Board of Directors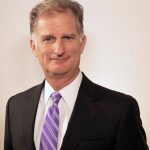 Charles C. Bourque (2023-2026)
Chuck is a New Orleans native, but currently resides in Houma, where he is a partner in the law firm of St. Martin & Bourque. Chuck graduated in Accounting from LSU and received his Juris Doctorate from Loyola University School of Law in 1990. Prior to entering law school, Chuck served as an officer and helicopter pilot in the United States Army and continued flying helicopters in the Louisiana Army National Guard until he retired as a Lieutenant Colonel in 2011. Chuck is licensed to practice before all state and federal courts in Louisiana and is an active member of the Terrebonne Parish, New Orleans, Louisiana State, Federal, and American Bar Associations.

Linda Law Clark (2022-2025)
Linda Law Clark is a partner in the law firm of DeCuir, Clark & Adams, L.L.P. She is an experienced trial lawyer as well as a certified mediator. Her principal areas of practice are general civil litigation, administrative hearings for quasi-governmental and governmental bodies, education, employment & family law, and small business matters. She serves as Arbiter in Baton Rouge City Court. She is admitted to practice in all Louisiana State and Federal Courts.
DeCuir, Clark & Adams, L.L.P.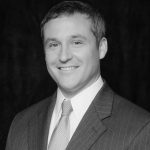 G. Adam Cossey (2023-2026)
Cossey is a partner with Hudson, Potts, & Bernstein, LLP, in Monroe, Louisiana, where his practice focuses on civil trials and appeals in Louisiana and Arkansas. He is a graduate of the University of Louisiana Monroe and the University of Arkansas School of Law.

Hudson, Potts & Bernstein, LLPH

George D. "Dave" Ernest III (2022-2025)
His practice areas include Alternative Dispute Resolution, Insurance, Litigation: Commercial, Litigation: Personal Injury, Construction, Social Security Law, Securities Law, and Workers' Compensation.

Hurlburt, Monrose & Ernest

Hon. Cynthia Clay Guillory (2021-2024) Judicial District Judges Association Designee
Judge Guillory earned a bachelor's degree from Xavier University, a master's degree from McNeese State University, a JD degree from Southern University School of Law, and a Theology Degree from Life Christian University. She served as an Assistant District Attorney for Calcasieu Parish for over thirty years in the Misdemeanor, Severe Child Abuse, and Juvenile Divisions as well as supervisor of the Child Support Division of that office. Effective January 2021, Judge Guillory was elected to the 14th Judicial District Court, Division "J" seat serving in Juvenile & Family Court.

Louisiana Family & Juvenile Court - Division J

Christopher B. Hebert (2022-2025) LSBA House of Delegates Representative
Christopher B. Hebert is the acting Director of the Gaming Division under Attorney General, Jeff Landry. Christopher has served as an Assistant Attorney General for over 10 years. He previously served as a clerk for the Hon. Judge James Best of the 18th Judicial District Court in New Roads. Last year, Hebert was appointed by the President of the National Bar Association to the Council of the Louisiana Law Institute. He is an immediate Past Director of the National Bar Association, Region V, and a former member of the Board of Governors for the National Bar Association. Hebert earned his bachelor's degree from Louisiana State University and his law degree from the Southern University Law Center, where he was honored as Alumnus of the Year in 2015.

Office of Louisiana Attorney General, Jeff Landry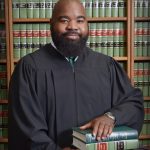 Hon. Marcus L. Hunter (2023-2024)
A lifelong resident of Monroe, Hunter attended public schools there. A graduate of the Julia C. Wossman High School in Monroe, Hunter received in 2002 a Bachelor of Arts degree in Sociology from Southern University and a Juris Doctor in 2005 from the Southern University Law Center, both in the capital city of Baton Rouge. After being admitted to the Louisiana Bar Association, Hunter opened a small business, United Title of Northeast Louisiana, and is an attorney in Willie Hunter Jr., and Associates, at which he practiced alongside his father and brother. He is married to Dr. Tonya H. Hunter, an OB/GYN and owner/managing member of The Well Woman Center in Monroe. The couple has two children.

First District, Section 1, Division C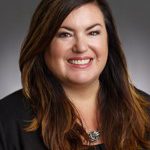 Colleen C. Jarrott (2021-2024)
Colleen C. Jarrott is a partner with Hinshaw & Culbertson LLP and represents energy companies in oil and gas, mineral law, transportation, and other industries in complex commercial litigation, transactional matters, commercial contracts, and regulatory issues. Jarrott graduated from Catholic University's Columbus School of Law in Washington, D.C. in 2002 where she served on the Law Review, and, upon graduating from law school, clerked for the Honorable Robert H. Hodges, Jr. at the United States Court of Federal Claims. Colleen has lived in New Orleans for the past 17 years.

Hinshaw & Culbertson LLP

A. Kelton Longwell (2022-2025)
Longwell is the managing member of Longwell Riess, L.L.C. Her practice specialized in affordable housing and community development. Kelly received a B.S.M. in Finance from Tulane University in 1991, a J.D. degree from the LSU Paul M. Hebert Law Center in 1994, and an L.L.M. in Taxation from New York University in 1995.

Longwell Riess, L.L.C.

Hon. Page McClendon (2022-2025)
Page McClendon is a judge on the Louisiana First Circuit Court of Appeal. Judge McClendon was first elected to the court on October 5, 2002, and her current 10-year term ends on December 31, 2022. McClendon was re-elected to the First Circuit Court of Appeal after running unopposed in 2012. McClendon graduated from Sophie Newcomb College in 1978 with a B.A. After attending the London School of Economics, she enrolled at Tulane University School of Law, receiving her J.D. in 1981. While at Tulane she served on the Moot Court Board. Judge McClendon worked as a lawyer in private practice before becoming a judge. She practiced with the firms of Deutsch, Kerrigan, & Stiles and Porteous, Hainkel, Johnson, & Sarpy. She started her own law firm in 1990. She also worked as a felony prosecutor for the 21st Judicial District.

State of Louisiana Judiciary (First Circuit Court of Appeal)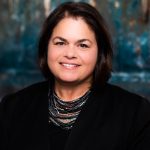 Barbara Bell Melton (2023-26)
Barbara Bell Melton is a Member at Faircloth Melton Sobel & Bash, LLC, and her practice primarily consists of commercial litigation and transactions for both small businesses and large companies. She received her undergraduate degree from University of Louisiana in Lafayette and her J.D. from Loyola University New Orleans College of Law. Barbara has served on numerous committees and boards for local and state bar associations.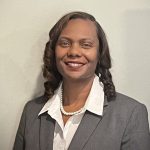 Paula E. Miles (2023-2024)
Miles is currently a Deputy Director in the Litigation Division at the Louisiana Department of Justice, Office of the Attorney General. She previously served as President of the Alexandria Bar Association, Executive Board member of the Crossroads Inns of Court and Chairperson of the Rapides Parish Domestic Violence Task Force. She received her B.A. from Xavier University of New Orleans and her J.D. from Loyola Law School of New Orleans. Miles is happily married to her husband Russell and they have two children, Jessica and Joshua.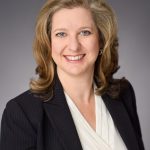 Sheri Morris (2023-2024)
Morris is a partner with Daigle, Fisse & Kessenich, where she manages the Baton Rouge Office. Her practice is focused on representing local and state agencies in a broad range of civil matters. She previously served as General Counsel to the Louisiana Secretary of State, an Assistant Attorney General, and the City Attorney for the City of Central. She received a B.S. in Psychology from Louisiana State University and a J.D. degree from the LSU Paul M. Hebert Law Center in 1991.

Daigle Fisse & Kessenich


John C. Nickelson (2021-2024)
Nickelson is a member of the Shreveport City Council and serves as chairman of the Council's Audit and Finance Committee. He also practices law at Nickelson Law PLLC, where he handles a wide range of litigation matters, including contract disputes, first-party insurance suits, and personal injury claims. Nickelson received his JD from the University of Virginia and served as a law clerk to United States Circuit Judge Jennifer Walker Elrod.

Nickelson Law, PLLC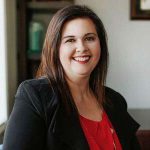 Shayna L. Sonnier (2022-2024) LSBA Board of Governors Designee
Shayna earned a Bachelor of Arts degree from the University of Louisiana at Lafayette and ultimately, a Juris Doctorate from Southern Methodist University's Dedman School of Law. In 2010, she became a partner at Hunter, Hunter, & Sonnier, LLC., where she specializes in general litigation, family law, estate planning, and successions and is licensed in both Louisiana and Texas. Early in her life, Shayna witnessed the value of a skilled attorney as her family faced a significant legal battle, and this experience inspired her to pursue a career in law. She is passionate about her faith, family, community, and work, and volunteers her time as part of numerous organizations and associations. Peers will attest some of the many characteristics that set Shayna apart are both her ability to establish trust with her clients as well as her hands-on approach to every case.

Hunter, Hunter & Sonnier, LLC

Anthony J. Staines (2023-2026)
Anthony J. "Tony" Staines was born in Belize, British Honduras. He received a Bachelor of Science from the University of New Orleans in 1976 and earned a Juris Doctorate from Louisiana State University Law Center in 1980. Following law school, Tony served a judicial clerkship with the Honorable Frank J. Poloza, United States District Court, Middle District of Louisiana. In addition to his regular practice, he has served as a delegate to the Louisiana State Bar Association; has been a member of the faculty for the Louisiana Association of Defense Counsel Trial Academy; a participant in Professionalism Orientation for the Louisiana State Bar Association; has presented articles to the admiralty committee of the Maritime Law Association and has presented at the Southeastern Admiralty Law Institute Seminar. Tony has also participated in pro bono litigation in the United States District Court, Eastern District of Louisiana, and is a Board Member of the New Orleans Military and Maritime Academy. Tony is admitted to practice before the United States Supreme Court, the United States Court of Appeal, Fifth and Eleventh Circuits, United States District Courts, Eastern, Middle, and Western Districts of Louisiana, and all Louisiana state courts. He is married and the father of three sons.

Staines, Epplining & Kenney, LLC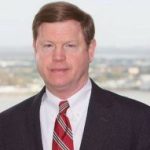 Patrick A. Talley, Jr. (2023-2024)
Patrick Talley practices primarily in the area of commercial litigation and personal injury defense, with a focus in transportation and environmental law. Pat has worked extensively within the railroad industry, and is well-known both regionally and nationwide in that area. He has successfully represented railroads, including three Class I and two Short Line railroads, in matters involving cargo and freight claims, derailments, crossing litigation, and employee personal injury and death (FELA), as well as real estate, expropriation and environmental matters. He also serves as an officer and member of the Executive Committee of the National Association of Railroad Trial Counsel. In the realm of environmental law, Pat represents companies in litigation and compliance matters and toxic tort exposure claims, particularly benzene and other chemical exposures. He also represents companies in general business litigation, contract disputes and other commercial litigation matters.

Phelps Dunbar LLP

Adrienne D. White (2021-2024)
White is a partner at the Law Offices of White & White in Mansfield, where she primarily practices in civil litigation. She received her undergraduate degree from Southern University in Baton Rouge and her law degree from Loyola University New Orleans School of Law. She is President Emeritus of the DeSoto Parish Bar Association and a Louisiana State Bar Association Delegate for the 42nd Judicial District, DeSoto Parish. White was honored with the Louisiana State Bar Association Citizen Lawyer Award in recognition of her community service contributions.

The Law Offices of White & White

Zebulon M. Winstead (2023-2026)
Winstead has been the Executive Vice-Chair of the Central Louisiana Community Foundation since January 1, 2020, and was President and CEO from September 2015 until December 31, 2019, having previously been the Foundation's corporate counsel. In addition to his work with the Foundation, he is also the Managing Member of Crowell & Owens, LLC and an adjunct faculty member at LSUA. He is also the volunteer Chair of the Board of Trustees of the Alexandria Museum of Art, District Governor for Rotary District 6190, Chair Designate of the Central Louisiana Chamber of Commerce, and holds numerous other memberships on non-profit boards and committees both locally and statewide. He was born and raised in Jackson, Mississippi, graduating with a Bachelor of Business Administration from the University of Mississippi and a Juris Doctor from Tulane University School of Law. He is married to the former Nancy Crowell Owens and they have one child, Grace Elayne Winstead.

Crowell & Owens, LLC